Clubs and Societies
Winstanley College is not all about life in the classroom, it's about making friends, trying new enrichment activities, and making the most of every opportunity. When you become a Winstanley student you'll have the chance to do just that by taking part in Winstanley Extra! – our huge enrichment programme. We believe there is something for everyone, so seize the moment, develop your skills, and have some fun!
Universities and employers value you being involved in extra-curricular activities and it can play a crucial role in helping you stand out from the crowd.
We want to offer the widest range of activities to encourage you to:
Learn and master new skills
Play an active role in college life
Make new friends from a range of backgrounds
Explore new interests and make memories
We're always interested to hear your ideas for expanding our Winstanley Extra! offering. If there is an activity we do not offer and that you would like to organise, please email our Enrichment Officer using the form below.
BAME Society
The Winstanley BAME Society is dedicated to providing a safe and supportive space for students to discuss their experiences of racism, discrimination and isolation in their every day lives. The society gives a voice to underrepresented groups and works toward positive change both inside and outside of the college community. The society prides itself on its celebration of multiculturalism and inclusivity, allowing students to make friends based on shared experiences.
Bee Keeping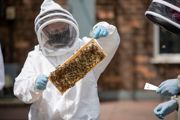 Are you a person who is interested in ecology and the environment? Do you have an interest in working with bees, whom without the human race would struggle to exist?
Then if so our Bee Keeping Society is the club for you!
To be part of the society we expect no prior experience of working with bees and we will help you gain an understanding and appreciation of them in general so you can realise how hard they work!
Colouring Club
Colouring Club runs on Wednesday lunch times upstairs in the Art Department.
Colouring in is an activity anyone can do, you don't have to be able to colour, you don't have to be good at art, you don't even have to colour inside the lines – in fact, we encourage you to colour outside the lines as this is what makes you unique!
Mindful colouring is about bringing our awareness into the present moment by consciously focusing on colour and design, this is rather similar to meditation.
Colouring Club creates a space where you can let go of any thoughts about the past or the future – we can simply just be in the moment and centre our awareness on the present activity.
Whatever you like to colour, we can introduce you to different colouring techniques and we can explore different artists. If you have your own images, books and materials you'd like to bring along, that's great, but we can provide images and all the colouring equipment you'll need to just get creative.
If you like to share your completed pieces, we'll have a digital art gallery too.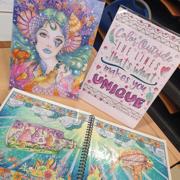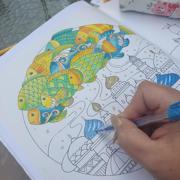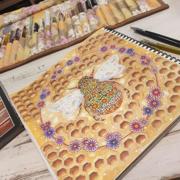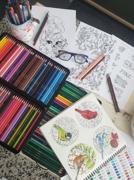 [credit to artists in the images – Johanna Basford, Lulu Mayo, RinaArt 2020 and FaveCrafts]
Debating Society and Guest Speakers
To enjoy Debate you don't need to know anything about party politics! If you are opinionated, enjoy getting your point across, or even just love listening to ideas, then Debate is for you. We will discuss anything and everything: from global warming, to government, gay marriage, gun control and back again! Believe it or not, all these issues could be considered political.
We also get visiting speakers to talk to students on a wide range of topics: past speakers have included scientists, government ministers, human rights activists, police officers, artists and local councillors. We're open to any other suggestions too. If you are interested, or just curious, why not sign up at the Enrichment Fair. After all, there's much more to politics than Labour, Tories and men in grey suits!
For more information please contact David Cartwright at: david.cartwright@winstanley.ac.uk
Duke of Edinburgh Award
At Winstanley we offer all students the opportunity to sign up to complete the Duke of Edinburgh Gold Award at the start of their first year. If you have completed your Duke of Edinburgh Bronze and Silver Awards then you can complete Gold in just 12 months.
Don't worry however, even if you have only completed bronze or non at all, you can still go straight onto a Gold Award, you just need to perform one section for a minimum of 18 months.
For the Gold Award there are five sections you need to complete to acheive the award. They are:
Volunteering (minimum 12 months)
Skill
Physical
Expedition
Residential
You need to complete one section for 18 months (or 12 if completed Bronze and Silver) one for 12 months and one for 6. We offer the expedition through college in your first year, and you will need to source your own residential.
More information about the award as a whole can be found on the link below:
Equality & Diversity Society
Winstanley College set up the Equality & Diversity Group in 2008 and this group has an active membership. It is run by students and staff from Winstanley College. The group meets on a weekly basis and is responsible for setting and monitoring the equality and diversity agenda for the College.
Its functions are to:
To meet to discuss the equality and diversity agenda and ways of promoting within the College
To deal with and advise on equality and diversity issues at staff and student level
To impact assess College policies and procedures to ensure that they are not discriminatory
To improve communication of equality and diversity issues across the College
To resolve issues raised by staff and students relating to equality and diversity matters
Last year the group helped organise One world week which focused on anti bullying and raised awareness in areas such as race and religion; Pride week; and Disability awareness week which saw British paralympic athlete Pippa Britton come to college to give an inspirational talk. Students also had the opportunity to take part in paralympic sports such as Goalball and sitting volleyball.
If you would like to be part of the Equality and Diversity group then please contact Lauren.wallace-dean@winstanley.ac.uk
First Aid
Every year we run between 2-3 separate one day first aid sessions for students who are interested in getting a basic understanding of first aid.
Students who participate will get a certificate to say they have completed the course.
Spaces are very limited however (12 per session) so if you are interested you need to email ben.rutherford@winstanley.ac.uk to find out when the next course is!
Gender Equality Society
The Winstanley Gender Equality Society is a safe and supportive space for students to share their experiences of everyday sexism, discrimination and harassment. The society facilitates discussions on a broad range of topics including feminism, liberation and equal rights, whilst also allowing students to benefit from a peer support network.
LGBTQ+ Society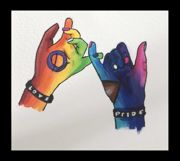 The LGBTQ+ Society is the college's largest and most active student-led society. With around 200 members, we advocate for LGBTQ+ students in college.
We were re-established in September 2021 after a period of inactivity post-Covid. Since then, we have established a steering group to lead the society and held a range of activities from fundraisers to awareness campaigns and society lunches.
In the 2022-23 academic year, we will be working with the LGBT Foundation and akt (the Albert Kennedy Trust), two Manchester-based charities which advocate for LGBTQ+ people in the area and across the UK more broadly. We will also be establishing our new magazine, the LGBTQ+ Review!
We hold weekly meetups at lunch where society members can come together, chat and make new friends in a safe environment.
Head over to our linktree for more information and to see our magazine.linktr.ee/winstanleylgbtq
Follow us on Instagram
Mandarin/Chinese Language Club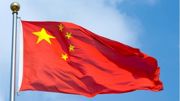 Our Learning Mandarin/Chinese programme has two groups. A lower sixth group meets each week at Tuesday lunch to partake in the HSK1 course. These students then have the option to progress onto the HSK course in their 2nd year which takes place on Tuesday afternoon 2:20pm – 3:45pm and becomes a timetabled lesson. For both courses you will have the option to take a test at the conclusion of the course in which you can gain a qualification.
Come along and learn a new language and make new friends with a common interest. The club is working through Edge Hill University.
博学之,审问之,慎思之,明辨之,笃行之
Meaning: learn extensively, inquire thoroughly, ponder prudently, discriminate clearly, and practice devotedly
Contact Ben Rutherford (ben.rutherford@winstanley.ac.uk) for further information.
Muslim Society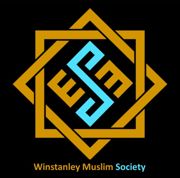 The Winstanley Muslim Society was founded in 2021 by students looking to meet others who share their religion. The society is a great place for new students to find information on the halal food options that are available at college and where they can pray on campus. The society also shares a weekly Hadith and encourages students to take time out from their studies to appreciate and understand the words of the Prophet.
Students Union
There are loads of benefits of being involved in the Students' Union!
You get to:
Meet new people
Get your voice heard – let the college know what you think about the college, your course and the Students' Union
Student discounts
Go on training across the UK and develop new skills
And….it's great fun too!
The Students' Union relies on your support and involvement and without it, it cannot function. We are always seeking more help, whatever level of commitment you can offer, and if you want to become more involved with the running of the union, why not become a union officer on the Executive Committee? Run or join a club or society? Organise a college gig? Promote student welfare? Whatever you fancy doing the Students' Union can help make it happen!
**New Club 2021** WiND's K-POP Dance Club
WiND's K-Pop Dance Club was set up by a group of students at the start of the 2021 college year due to their love of all things K-Pop! For those who are novices to this genre of music it origiates from South Korea and is well known for having it's own associated dance style. Most Korean pop songs are sung by girl/boy bands and have their own choreography that the band does altogether when they perform the song! Hey, the biggest boyband in the world at the moment is a K-Pop Band; BTS!
Whether you are a K-Pop expert or a complete beginner, the group welcomes members of all abilities!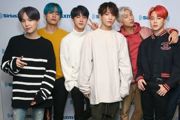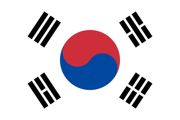 Winstanley TV

How many colleges have you see that has its very own TV studio? Well at Winstanley we have just that!
We have 4 divisions within Winstanley TV. Each division is coordinated by an Executive Producer who runs the production meetings, works out the schedule and oversees the production of the shows.
Entertainment
The students develop their own show ideas, which can include game shows, quiz shows, chat and talk shows, magazine programmes. Some of the programmes the students have produced this year have included 'Escape Room', 'Challenge Boss', 'Rated', 'Origami Showdown'.
News
This division deals with reporting on current news events within the college (not fully set up yet) but we have a working email address that staff and students can use to alert the team to news events around the college. The idea is to document these events in a 30 second bulletin that can be shown on screens around the college and on the YouTube site.
Factual
This section deals with programming that tends to involve our work with external agencies. For example, this year we have produced a film of a local Primary School's Dance Show. We are in production of a documentary about the 90th Anniversary of the St. Luke's Parrish. Students also created a documentary with Winstanley Science students and University of Liverpool called 'Life in a Lab'.
Marketing
This division deals with producing promotional material for the college, including marketing materials for subject areas. We also created the video entry for the 'U-Dance' competition that our Dance students have entered for.
Please take a look at our YouTube channel also to see some of our fantastic videos. Link is below:
Winstanley College YouTube Channel If you are interested in taking part please email Leanne.brownbill@winstanley.ac.uk
Young Enterprise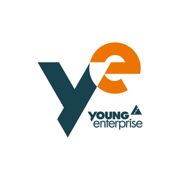 Have you ever wanted to put a great idea into practice? Would you like to see this idea make a profit which you can keep or re-invest? Do you want to meet new people and gain advice from very high quality local entrepreneurs? Do you want to greatly improve your C.V and employability? Would you like the opportunity to have a £2000 start up fund to set up your own business? If you are thinking YES to any of these then come along and find out more.
At Winstanley we have a great track record of getting Winstanley students to the prestigious Regional and the National Final. Students pitch their business idea to a panel of College judges early in the autumn term, and they will decide which team deserves support in their venture. College will then support and guide the team through the process.
Either come along to the enrichment fair at induction or email Helen Gordon at Helen.Gordon@winstanley.ac.uk for more information.
Volunteering
Volunteering is a great way to improve your skills, help others, try something new and gain work experience. Whatever you do, it will look great on your CV. Your voluntary work will equip you with valuable skills that will impress employers, such as: team work, communication, initiative, decision making, problem solving and time management.
You decide what you want to do and when you want to do it. We will provide advice on suitable activities that you will enjoy and that are easy for you to get to, you just need to tell us what you are interested in!
Volunteers are people with motivation, dedication and the ability to work hard. Being a volunteer is fun and will give you a sense of personal achievement, development and satisfaction.
Please contact ben.rutherford@winstanley.ac.uk for more info.
Contact Enrichment Coordinator