Work Experience
The importance of work experience has grown recently with both Universities and Employers seeking students who stand out from the crowd. At Winstanley, we encourage and support our Yr12 students in securing a work experience in some form before they begin Yr13. Work experience allows students to develop skills that cannot be taught in the classroom, along with vital employability skills they will need for the future. It enhances UCAS or Apprenticeship applications, improves a CV and helps to develop confidence in the workplace. It can also help students to decide what they do and don't enjoy about a given profession.

At Winstanley, we highly value work experience and offer a range of support through the Careers Hub Team and our Work Experience Coordinator, Phil Morgan
This support includes:
1:1 Work Experience support
Virtual Work Experience updates and guidance
Work placements within Industry for 'hands on' experience
Work related activities and talks
Work taster experiences with employers
Drop-in service for seeking employment opportunities.
What is virtual work experience?
Virtual work experience, also referred to as online, remote or digital, provides young people with the opportunity to gain experience in the workplace, develop their skills, boost their employability, explore new industries and job roles. Virtual Work Experience became more popular during the pandemic with a greater variety of opportunities available year on year.

Virtual placements allow students to connect with employers anywhere. They are often run by major corporations. They can offer an exciting opportunity to hear from people from industry, sometimes CEO's, about their world of work. Virtual experiences can be found within most subject areas and can vary in length and engagement. Some may be a chance to listen to a professional about their daily duties, others may involve ongoing projects.

Our Work Experience Coordinator can assist students with finding virtual opportunities. Every week, we post new virtual experiences on our team's page, Careers Hub Updates. Highlights of all work experience opportunities can be found via our monthly Careers Hub Bulletin. However, we strongly encourage students to explore for themselves via the following platforms. Click below to see the latest bulletin and links to some virtual work experience providers:

GROFAR
GROFAR is an award-winning careers service for the work experience journey.
The software is a digital tool creating a student passport which tracks and manages industry placements. All students can set targets of what they wish to achieve from each placement. GROFAR promotes employer engagement with local companies who provide performance feedback. Download our parent guide to find out more about the system
Lower sixth students are given a tutorial at the start of the year on how to set up their account.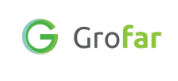 1/1/2022
University of Manchester Applications for the University of Manchester Access Programme (MAP) are still open. You are invited to our online MAP Talk next Wednesday, 24th November at 6pm. Our student panel will share their experiences of MAP and will answer your queries about the Programme during the live Q and A panel session. All students and parents / carers are welcome. Register here to attend. The Manchester Access Programme (MAP) is The University of Manchester's targeted widening access scheme for Year 12 students who live or study in Greater Manchester. It's a skills-based programme to help you prepare for university. If you successfully complete the programme you can benefit from; A reduced offer of up to two A-Level grades below the standard entry requirements for undergraduate courses at the University of Manchester.* An annual scholarship of £1000 if you study at The University of Manchester. Expert advice on your UCAS application and personal statement and an early decision if you apply to the University of Manchester. *Course and subject specific requirements apply. Please visit www.manchester.ac.uk/undergraduate/map/ for full details. We believe all students should have the chance to go to university. If that's your ambition, we'll help you get there. If you are a Year 12 student in Greater Manchester, and you meet the eligibility criteria you can apply for MAP. Applications are open now and will close on 12th December at 11.59pm.
newer
A Star Future
Going to University Abroad - for Winstanley College students - Fri 26th Nov 1.30-2.20 A growing number of British students are choosing to go to university abroad, either because of a desire to do something different or because it is hard to get a place in the UK for subjects such as medicine and dentistry. A Star Future assists students in identifying sensible, affordable options taught in English in Europe, North America, Australasia and increasingly in Asia. Our presentation will address the key reasons why international experience is vital for tomorrow's students as well as the practical implications of studying abroad. If you have ever thought about applying to universities abroad, or would like to know why you should consider it, come along to our presentation.