Progression Opportunities
A round up of opportunities from universities and other providers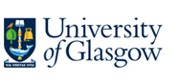 University of Glasgow
On Wednesday 21st September, The University of Glasgow will host two online webinar sessions on Geography – Global Commons alongside The University of Sheffield and our partners, Channel Talent.
The sessions directly support students' current studies by giving an insight into particular curriculum areas whilst affording an understanding of how these subjects continue beyond Highers, A-levels, T-levels, IB, BTEC and equivalent qualifications, and how they vary between universities.
The events are designed so that a group of students can take part from a classroom or students and teachers can take part as individuals, either from school or from home. The events will run from 16.15-17.15.
Schools, individual teachers or individual pupils can register below
Next Open Day:
- Saturday 22 October
Registration is required for our Open Days, students can find more information and register their interest to attend below:
www.glasgow.ac.uk/visitus/opendays

Queen's University Belfast
GB Scholarship
Our exclusive GB Scholarship is available for students commencing their undergraduate degree at Queen's in September 2023. This Scholarship is available to students from England, Scotland, Wales, Isle of Man and the Channel Islands who achieve ABB or above in their A-levels or equivalent qualification(s) acceptable to the University*.

The University will pay £2,500 in the first year towards Accommodation. Students will also receive a sum of £500 to help them settle into life at Queen's.

Visit our website to find out more
Undergraduate Virtual Events
September 2022 - August 2023
This year we will continue to run our successful Undergraduate Virtual Events series, which aims to provide students with the knowledge, confidence and skills to make informed choices about their future learning and career.
At key times throughout the academic year, we will be running virtual events on the following dates:
Applying through UCAS: Tips on writing your Personal Statement, 22 September 2022
Parents Information Evening: Keeping you informed, 11 October 2022
Applying for Accommodation, 14 February 2023
Parents Offer Holder Evening, 31 May 2023
Moving to Queen's: A guide for new students, 1 August 2023
There will also be some on-demand content which you can access straight away. This covers areas such as Student Finance, Queen's Sport, Students' Union, Exam and Study Tips, Disability and Wellbeing.
Register for Undergraduate Virtual Events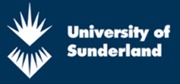 University of Sunderland
Our open days are a great opportunity for students to find out everything they need to know about our undergraduate courses and university life, including subject talks, facilities and accommodation tours.

This is the perfect time for students who are returning to their final year to reaffirm course options or for your new students to start thinking about their next steps post level 3.
A free lunch is also provided to all attendees and their guests!
Saturday 24 September, 10am – 3:30pm
City Campus,
SR1 3SD
Book a place online
Saturday 15 October, 10am – 3:30pm
City Campus courses
SR1 3SD
Book a place online
Sir Tom Cowie Campus courses
SR6 0DD
University of Sheffield
Autumn open days
Lots of Y12 students are well underway with researching their course and University options. In order to support students with their decision making before submitting their choices on UCAS, Autumn open day bookings are now open and can be found here.
10th September
22nd October
26th November

University of Chester
Dietetics Awareness Day - Tuesday 4th October 2022
For students interested in a career in Nutrition and Dietetics, our Dietetics Awareness Day event on Tuesday 4th October is an exciting opportunity to gain insight into what it is like to study dietetics at the University of Chester and to work as a HCPC registered dietitian!
Hosted by the University of Chester and the Countess of Chester Hospital, the event takes place from 9.30am – 3.30pm at the University of Chester's Wheeler Building.

Topics to be covered include:
Studying Nutrition and Dietetics at the University of Chester
The role of the dietitian (we don't just help people to lose weight!)
Starting out in dietetics – what is it like as a new graduate?
A day in the life of a Specialist Diabetes Dietitian
Malnutrition and the food first approach
Oral Nutrition Support
Artificial feeding
Interactive case study
Attendees will also have the opportunity to see some of the fantastic facilities we have to offer at our University of Chester simulation suites and meet others with a similar interest in nutrition!
Designed for post-16 learners, students can attend individually or schools/colleges can attend with a group. For group bookings larger than 6 attendees, please contact us by email to
Find out more about studying Nutrition and Dietetics at the University of Chester and share details of the Dietetics Awareness Day event with your colleagues and students.
A Handy Resource
The Parents' Guide to University has been released by UniTasterDays in collaboration with HELOA - to help parents or guardians to support their young person with their higher education decisions.
Over 40 colleagues at universities (including City) and schools and colleges throughout the UK have contributed content to the brochure. It covers topics including student finance, university applications, university events, student wellbeing and more. You can see and download an online copy by clicking the button below.
https://ddlnk.net/O4X-7TOB5-ADDZND-4S0WD3-1/c.aspx