Progression Opportunities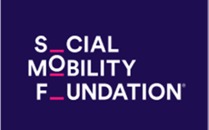 Social Mobility Foundation
Unlock your potential with the Aspiring Professionals Programme
Do you want the opportunity to gain firsthand experience in the top professions and the skills needed to achieve your aspirations. The Social Mobility Foundation offers 3 free programmes across 11 Career sectors.
Accountancy, Banking & Finance, Business,Architecture, Engineering & Physics, Digital, Law, Politics, Media & Communications, Medicine, Biology & Chemistry
You will get:
Mentoring with a professional via email
Tailored skills sessions and career workshops
University application support and guidance
Internships with top employers
Social impact career advice
For more information and the chance to apply follow the link:
Deadline for applications is 12pm, Friday 16th December 2022

Edge Hill University
Autumn Subject Taster Days
Sessions led by academic experts, facility tours and a complimentary lunch
Find the most up to date information on our dedicated Subject Taster Day webpage.
Computer Science & Engineering Friday 2nd December
Although all our Open Days for this year have now finished, if you haven't been able to get to us in person, explore the site to discover presentations about Edge Hill and our courses, a virtual campus tour with videos and 360 images of our facilities, videos recorded by our students and lots more...

Insight into University GAP Year Opportunity
Are you considering a structured and paid gap year to enhance your university or apprenticeship applications, please see the information below about EDT's YINI placement scheme.
What's YINI?
EDT's, The Year in Industry (YINI) Placement scheme, helps place students into paid 12-month long placements into all areas of engineering, science (particularly physics), technology/electronics, business, marketing and finance across the UK.
To find out more: Year 13 students are invited to join our next YINI Open Day webinar – please see below for details and links;
Webinar: EDT Year in Industry (YINI) Placements Open Day
Content: YINI offers Yr 13 students a free resource when searching for a year-out paid placement and has been helping students for over 35 years. Find out how the scheme can help you in searching for a paid placement, as well as how we support each student during their placement. Plus, hear from our YINI Team and currently/former placed YINI students talk about their placement experiences.
Webinar Timetable: We will be running this webinar once a month. To access the webinar timetable and see available dates, please click here. If you have any questions, please contact our friendly team at studentrecruitment@etrust.org.uk
Insight into University Summer School Opportunity
Registration for EDT Residential Insight into University 2023 courses is now open.
Residential Insight into University courses are Industrial Cadets accredited summer schools which can help you decide which degree course might be right for you and also enhance your UCAS application. Courses run over 4 or 5 days where Yr12 students get a taster of university life and an insight into a specific STEM subject. In summer 2023 these will include:
Materials Science at University of Oxford
Maths at Lancaster University
Broad-based Engineering at University of Sheffield
Materials Science at University of Cambridge
Robotics & Autonomous Systems at University of Liverpool
Mechanical Engineering at UCL
Life Sciences at University of Warwick – details coming soon
Aerospace Engineering at University of Liverpool – details coming soon
It's just like studying at university! You will get the opportunity to experience university style lectures and work on activities and group projects with the support of academics and student mentors. Throughout the duration of the course, you will stay in halls of residence and will take part in social activities in the evenings.
For dates, cost, requirements, content of each course and the application form, please click here.
Please note places on each course are limited so it's highly recommended that you apply ASAP to avoid disappointment. Make sure you think about what to write on your personal statement (approx. 200 - 250 words) to tell us why you would like to do the course, which subjects you are currently studying and your predicted grades.
Applications are open for a limited time and will close on the 3rd of January 2023.
Please make sure you check out our FAQs page if you have any questions or contact our student support team on studentrecruitment@etrust.org.uk
To hear what students had to say about their residential summer course last summer, please click here.

Manchester Metropolitan University
First Generation Programme at Manchester Metropolitan
If you live or study in the North West* and your parents did not go to university but you would like to, First Generation is a programme that will support you on your journey.
Get practical support and application guidance to help you access and then transition to university.
If you progress through the programme onto a full-time undergraduate degree at Manchester Met, you'll get financial and continued personal and professional support throughout your studies. This includes a First Generation bursary of £1,500, and access to a collection of exclusive opportunities to support your career readiness.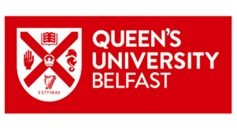 Queen's University
Queen's Management School: The Road To Employment Webinar
Queen's Management School (QMS) recently hosted a Road to Employment webinar for Year 13/14 students, parents/guardians and teachers. Listen to the QMS undergraduate course overview and hear from industry professionals about placement and internship opportunities for students. Current students also provided knowledge on life at Queen's Management School and their experience in industry during a placement year.
Computing Parents' Evening
Thursday 1 December 2022, 6pm – 9pm
We are excited to be holding a Computing Parents' Evening on Thursday 1 December 2022. This event is for parents/guardians and sons/daughters in years 10, 11 and 12 who are studying or considering studying Computing subjects at GCSE, A Level, or equivalent vocational qualifications.
Students and their parents will have the opportunity to hear about our Computer Science, Computing and Information Technology, Software Engineering and Business Information Technology degrees from current students, graduates, and academic staff. Employers from local companies will also attend to share some of the opportunities for IT graduates both during study and after graduation.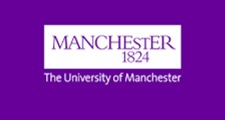 Manchester University
Manchester Access Programme (MAP)
The Manchester Access Programme (MAP) is The University of Manchester's targeted widening access scheme for Year 12 students who live or study in Greater Manchester. It's a skills-based programme to help you prepare for university.
What are the benefits?
If you successfully complete the programme you can benefit from;
A reduced offer of up to two A-Level grades below the standard entry requirements for undergraduate courses at the University of Manchester*.
A scholarship of £1000 if you study at The University of Manchester**.
Expert advice on your UCAS application and personal statement and an early decision if you apply to the University of Manchester.
*Course and subject specific requirements apply.
**Please see Undergraduate Access Scholarship.
Please visit www.manchester.ac.uk/undergraduate/map/ for full details.
How can I apply?
If you are a Year 12 student in Greater Manchester, and you meet the eligibility criteria you can apply for MAP online. Applications will open in early November and will close on 11th December at 11.59pm.
MAP Talk
You can find out more about the programme by watching our webinar
https://www.manchester.ac.uk/undergraduate/map/Contact: map@manchester.ac.uk
A Handy Resource
The Parents' Guide to University has been released by UniTasterDays in collaboration with HELOA - to help parents or guardians to support their young person with their higher education decisions.
Over 40 colleagues at universities (including City) and schools and colleges throughout the UK have contributed content to the brochure. It covers topics including student finance, university applications, university events, student wellbeing and more. You can see and download an online copy by clicking the button below.
https://ddlnk.net/O4X-7TOB5-ADDZND-4S0WD3-1/c.aspx