Progression Opportunities

Edge Hill University
Bookings now open: Health and Social Care Subject Taster Day
The next date for the Health and Social Care Subject Taster Day is Wednesday 28th June 2023. This popular event will give you the chance to take part in an interactive taster session, see Edge Hill's state-of-the-art facilities, speak to current students and staff and receive general higher education advice and information.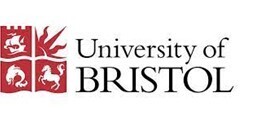 University of Bristol
The Sutton Trust - summer school
The Sutton Trust summer school gives students the chance to immerse themselves at the University of Bristol for 4 days. The summer school academic experience consists of lectures and seminars delivered by our world-leading academics, group work and independent study.
The summer school will run from Tuesday 1st August to Friday 4th August 2023. It is completely free for young people to participate in, with all accommodation, meals, and travel paid or reimbursed. Details of the programme and the application form can be found on the website.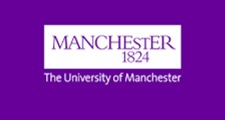 University of Manchester
In-person and virtual Open Day dates for 2023
In person, you can expect:
subject-level information sessions;
tours of our academic and one of the accommodation campuses; the opportunity to get a feel for the campus and what it's like to study here.
Virtually, you can expect:
live student panels, with the chance to ask questions; useful information on all aspects of studying and living here.
| | |
| --- | --- |
| Date of event | Type of open day |
| Monday, 24 to Friday, 28 April | Virtual open week |
| Saturday, 17 June | On campus |
| Saturday, 24 June | On campus |
| Monday, 10 to 14 July | Virtual open week |
| Saturday, 30 September | On campus |
| Saturday, 14 October | On campus |
| Monday, 13 to 17 November | Virtual open week |

Salford University
NEW COURSE FOR 2023 – HND Esports Business Management
Salford Business School is excited to introduce their new HND Esports Business Management course for September 2023 entry.
Esports is an international sporting phenomenon within the global and digital marketplace. As such, those working in Esports need specialist skills and inspiration to succeed in the industry.
Their innovative programme is developed to meet the skills needed by future professionals and will offer students the opportunity to top up their HND to achieve a BSc (Hons) degree. Suitable for creative and computer literate applicants, the course explores key business concepts whilst enabling students to develop their broadcast tech skills, with support from industry experts.

Lancaster University
Often, one of the best ways to hear about university is from university students themselves. Here are links to top videos from current students, to give you a taster of university life and weigh up whether it is the right path for you
My Three Years at Lancaster UniversityA Day in the Life of a Natural Sciences student
A day in the Life of a Psychology student
A Day in the Life of a PPE student
A Day in the Life of a Physics student
We strongly recommend reaching out to current students via online chat (featured on many university web-pages) to ask questions about the course or student life.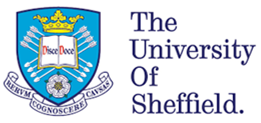 University of Sheffield
Science – Subject Taster Sessions
Chemistry Thursday 23rd March 2023 4.00pm - 5.40pm Online
Physics Tuesday 28th March 2023 9am - 4.15pm Online
Biosciences Wednesday 19th April 2023 4.30pm -5.45pm On-campus
Psychology Wednesday 10th May 2023 4.00pm - 5.05pm Online
Maths Wednesday 17th May 2023 4.00pm - 5.35pm Online
Arts & Humanities – Subject Taster Sessions
History Monday 13th March 2023 3.35pm - 5.00pm Online
German Tuesday 28th March 2023 3.50pm - 5.15pm Online
English Language Wednesday 29th March 2023 3.35pm - 5.00pm Online
History Monday 24th April 2023 3.35pm - 5.00pm Online
Social Sciences – Subject Taster Sessions
Journalism Tuesday 2nd May 2023 4.30pm - 6.00pm Online
Medicine, Dentistry and Health - Subject Taster Days
Speech and Language Therapy Tuesday 2nd May 2023 4.25pm - 6.00pm Online
Adult Nursing Thursday 4th May 2023 4.25pm - 5.30pm Online
Science and Engineering – Subject Taster Days
What can I do with A Level Biology? Thursday 30th March 2023 4.00pm - 5.30pm Online
What can I do with A Level Chemistry? Thursday 27th April 2023 4.00pm - 5.30pm Online
It's not just Doctors and Dentists - explore the alternatives to a degree in medicine Thursday 20th April 2023 4.00pm-6.00pm Online
What can I do with A Level Maths? Tuesday 25th April 2023 4.00pm-5.30pm Online