Progression Opportunities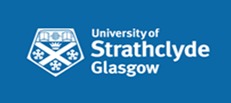 University of Strathclyde
Summer Information Session- On campus
Wednesday 21 June, 1pm-4pm
Programme
1pm - 2.30pm: Arrival and registration
Speak to staff from support departments and take a campus tour (the last tour departs at 1.50pm)
2.30pm – 3.15pm: Presentation
Listen to a presentation about life here at the University of Strathclyde.
3.15pm – 3.30pm: Student panel
Hear from some of our Student Ambassadors representing all Faculties and a range of courses.
3.30pm – 4pm: Faculty Q&A
Speak to representatives from our 4 Faculties
Summer Information Session- Virtual
Thursday 22 June, 6pm
Our Virtual Summer Information Session will give students the opportunity to find out more about Strathclyde.
The Virtual Summer Information Session will include:
A live presentation overview of the University – including information on our undergraduate courses
Information about University facilities and the Strathclyde student experience
Chat with our Student Recruitment team and student ambassadors for more information / booking go to:
https://news.strath.ac.uk/2XTA-1DJZR-8L30KK-X63RG-1/c.aspx

University of Dundee
Medicine Open Day – 21 June 2023:
Join us to talk about applying to and studying at Dundee. Take a tour around The Naren Patel Medical Education Centre and Clinical Skill areas. Hear from students about the course and facilities in Ninewells Hospital.
Register here:
https://www.dundee.ac.uk/events/medicine-open-day-2023
Edge Hill University
Bookings now open: Health and Social Care Subject Taster Day
The next date for the Health and Social Care Subject Taster Day is Wednesday 28th June 2023. This popular event will give you the chance to take part in an interactive taster session, see Edge Hill's state-of-the-art facilities, speak to current students and staff and receive general higher education advice and information.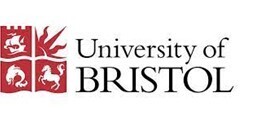 University of Bristol
The Sutton Trust - summer school
The Sutton Trust summer school gives students the chance to immerse themselves at the University of Bristol for 4 days. The summer school academic experience consists of lectures and seminars delivered by our world-leading academics, group work and independent study.
The summer school will run from Tuesday 1st August to Friday 4th August 2023. It is completely free for young people to participate in, with all accommodation, meals, and travel paid or reimbursed. Details of the programme and the application form can be found on the website.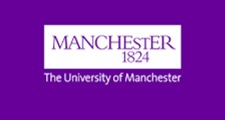 University of Manchester
In-person and virtual Open Day dates for 2023
In person, you can expect:
· subject-level information sessions;
· tours of our academic and one of the accommodation campuses; the opportunity to get a feel for the campus and what it's like to study here.
Virtually, you can expect:
· live student panels, with the chance to ask questions; useful information on all aspects of studying and living here.
| | |
| --- | --- |
| Date of event | Type of open day |
| Saturday, 24 June | On campus |
| Monday, 10 to 14 July | Virtual open week |
| Saturday, 30 September | On campus |
| Saturday, 14 October | On campus |
| Monday, 13 to 17 November | Virtual open week |

Lancaster University
Often, one of the best ways to hear about university is from university students themselves. Here are links to top videos from current students, to give you a taster of university life and weigh up whether it is the right path for you
My Three Years at Lancaster University
A Day in the Life of a Natural Sciences student
A day in the Life of a Psychology student
A Day in the Life of a PPE student
A Day in the Life of a Physics student
We strongly recommend reaching out to current students via online chat (featured on many university web-pages) to ask questions about the course or student life.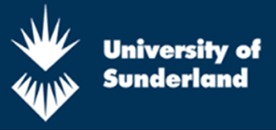 University of Sunderland
Open Day for Art and Design Sustainability
11:00pm – 2:30pm │ Tuesday 20 June & 4 July 2023
University of Sunderland, Sir Tom Cowie at St. Peter's Campus

Queen's University Belfast
Sixth Form Open Days at Centre for Dentistry
Thursday 22 June 2023, 10am - 12.30pm or 1.30pm - 4pm
Royal Victoria Hospital Grosvenor Road, Belfast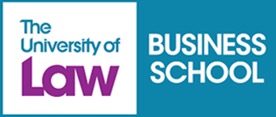 University of Law
The Psychology of Crime - Taster Day – The University of Law
The University of Law – Leeds Campus will be hosting a subject taster day for our BSc (Hons) Psychology course launching in September 2023 on Tuesday 27th June, 10am-3pm.
An exciting opportunity to examine the psychology behind a criminal case. Students will have the opportunity to explore how a forensic psychologist uses theory and research to work with a wide range of people including victims of crime, witnesses and the police, and how this compares to a criminologist's role.
What will the day involve?
Theories of crime and nature vs. nurture
Psychology of police interviewing
Media influence on portrayals of crime and victims
Purpose of prison
The role of a forensic psychologist in a prison setting
Facts of the case – Students are presented with the facts of the case, with an opportunity to discuss nature vs nurture and how this may impact an individual. We will look at theories of crime to understand why individuals commit crime or behave in certain ways.
Psychology in the Criminal Justice System – Understand the psychology of police interviewing techniques and how the media can influence a criminal case.
Punishment vs rehabilitation – What should a prison sentence achieve? In this session we will discuss the difference between a punitive and rehabilitative approaches in prisons. Students will have the chance explore how forensic psychologists create intervention plans to reduce reoffending.
Undergraduate Open Day – Saturday 8th July 2023 – 10am-12:30pm – Manchester Campus
Come along to our in-person Undergraduate Open Day and find out about our range of Law, Business & Criminology degrees. You can book your place to atten:
On Demand platform
We are delighted to share with you our brand new on-demand platform, with a great range of videos covering Business, Law, Psychology and social sciences this is the place for students to find out more about all of our course offerings if they are unable to meet us live.
Visit The University of Law On Demand here -